Another stateless democracy!
Serwis Solidarnościowy "Borduna"
Dla większości Peruwiańczyków, to była niedziela jak każda inna; ale w społeczności Indian Wampi z Soledad, był to dzień historyczny. 29 listopada 2015 roku naród Wampi ogłosił utworzenie pierwszego autonomicznego rządu rdzennych mieszkańców Peru.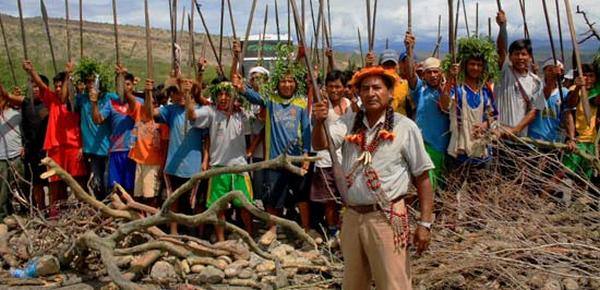 Obszar, który znalazł się pod jego administracją wynosi 1,3 mln hektarów –  jest to więc terytorium porównywalne z wielkością do amerykańskiego stanu Connecticut lub byłego województwa olsztyńskiego. Nowo wybrany rząd skupia 100 wspólnot Wampi o łącznej populacji około 10613 osób. Społeczności te nadal żyją w tradycyjny sposób praktykując na własne potrzeby myślistwo, rybołówstwo, a także rolnictwo na małą skalę.
Deklarując autonomię rządową, Indianie nie poszukują niepodległości i suwerenności względem Peru. Głównym zadaniem tego aktu jest ochrona terytorium przodków Wampi, a także promowanie zrównoważonego stylu życia, dla którego priorytetami będą dobrobyt, bezpieczeństwo żywieniowe oraz zdrowe, harmonijne istnienie wespół ze światem przyrody. Nie jest to zadanie łatwe w dzisiejszym świecie, ale jednak konieczne. W związku z inwestycjami górniczych…
View original post 640 more words